It seems to me interest rates for mortgages are new jobs are going to be what helps to drive our market forward and get people off the fence.  Because even though our market is improving, it's not improving at warp speeds.  So what's going to get buyers off the fence and into the market?  The fear of rising interest rates.  In other words, mortgage interest rates stand to increase quicker and higher than prices of homes.  So buyers are more likely to jump into the market to hedge against rising interest rates rather than rising home prices.  Make sense?
On a recent deal I closed, there were 477 emails sent as part of the transaction.  477 emails.  That's a lot.  Most of the emails were  between the buyer and me.  But there were also quite a few from the listing agent and the title company towards the end of the deal.  And that doesn't even count emails I sent to other agents about other properties during our search period before we found the property we actually bought.    By the way, I didn't count them all myself.  Microsoft Outlook does that automatically.  Want to try to top that number?  Email me at jamie@coulterproperties.com
The new Hailey rodeo grounds are starting to take shape.  In the last few months the bathrooms, concession stands and other base level foundations have been laid.  Now they are rolling out the metal framing for the grandstand steps and it's looking good.  Be sure to come to the opening ceremony on July 1st.  It will be ready to rock and roll just in time for the first rodeo on the 4th of July.  Let 'er buck Hailey, Idaho style!!!
Just the facts, ma'am.  Twin Creeks neighborhood in  Elkhorn.   Insane views of  the Boulder Mountains.   Direct and easy access to bike path.  Five minutes to River Run parking lot, three to Dollar.   Quiet and low traffic street is great for kids & families.  Easy access to thousands of acres of protected federal land.  Just head out your back door to hike and ski.   Great all day sun exposure.  Very private feel to homes  surrounded  by 4 acre lots.  All internet, cell and city services available.   Check out   WWW.SUNVALLEYESTATELOT.COM for neighborhood profile.  If you like the look of that, check out my listing at 418 Juniper Road.  3.68 acre estate view lot.  Listed at $650,000.
Check out this video on The Great Idaho Getaway.  Cool overview of all that Idaho has to offer the tired, sore and weary.  Great spot on Sun Valley, too.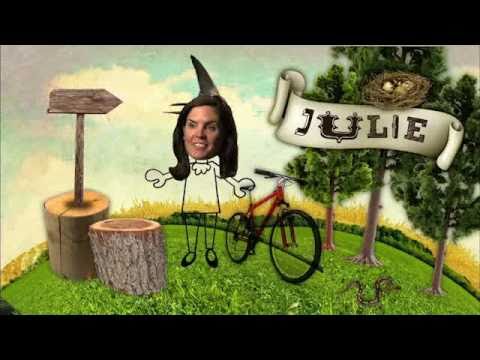 Allright!  Here's a done deal that might just be one of  the best deals so far in 2011.  306 Starweather Drive in the Starweather neighborhood in mid valley.   First of all, Starweather is, in my opinion, one of the coolest neighborhoods  in the valley.  If you want to know why, just click here.
This particular house was designed by well known local architect, Janet Jarvis and built by well known local builder, Black Diamond Builders in 2003.
What's cool about this property is that it's gently tucked away in a natural grove of old growth aspens and feels like it was just quietly dropped into the native landscape.  Gravel drive, stepping stone walks and very sparse landscaping.  Natural beauty surrounded by undisturbed dogwoods, aspens, cottonwoods and riparian vegetation.  Landscape money can't buy.  Walk across the street to a private trail that leads directly to one of the best stretches of fly water in the valley.  Overall, a one acre plot of  relaxed Sun Valley style.
Inside is just gorgeous.  Step right into a Read the rest of this entry »
It's no secret the population of the Wood River Valley has been gradually migrating from north to south.  Flowing like the Bigwood River downstream from Ketchum toward Hailey.
Not too many years ago, Hailey was the town 12 miles south of where everyone wanted to live..in Ketchum.  But as the valley has grown and matured,  both in terms of real estate market conditions and population demographics, the southward shift is easier to understand.
The most obvious trend we've seen is full time valley residents moving out of Ketchum and into Hailey.  Offering more ore affordable real estate,  larger home size, easier day to day living for shopping and groceries and most of the valley schools,  Hailey makes sense for a lot of people, especially families.
Ketchum has largely become an area dominated by "second homers" and vacation property owners which has further driven the full time population south.
Same thing for many mid valley locations.  East Fork, Zinc Spur, Indian Creek are all attracting Read the rest of this entry »
Don't get me wrong.  I want my website to be your definitive, go to source for all things Sun Valley real estate.  Property searches, up to the minute real estate articles and oh so much more.
But,  next time you are looking for a change in the scenery, you should definitely check out the Realtor.com app.  For starters, its free plus it has some great features.
I like the "Nearby Homes for Sale" tab.  Just click on it with your iphone when you are cruising around in your car.  It will pull up all the listings on the local MLS for the homes that are for sale in the immediate vicinity.  The same goes for nearby open houses and rentals.  Plus, you can do general searches for all Sun Valley area homes for sale.
Like I said, its worth a look but don't forget who got you there in the first place.  Coulter Properties.
Now this is a deal I like.  Not just a win/win deal but a win/win/win deal.  1141 Airport Way in Hailey.  A small, hard to find warehouse unit in the center of Hailey.  A perfect unit for an owner/user to have for their local small business needs.
This property was heading toward bank foreclosure with a local bank that I handle foreclosures for.  I was aware of the deal and was tracking its progress.
I was shooting the breeze with a good friend of mine, Paul Yelda of Rocky Mountain Appliance Service in Hailey.  (Call him for all your appliance service/repair/installation needs, they are the best.  Plus, he's a great guy to whitewater raft with.)  He said he and his business partner and Dad, Joe, were looking for a warehouse unit for their appliance company to better warehouse and service their inventory of appliances.
Bingo.  Have I got the deal for you. We immediately drafted a Letter of Intent (LOI) to the bank that Read the rest of this entry »
Yes, you heard it right.  Until gas prices drop back down again, I will be offering free car tours of all local Sun Valley real estate.  No extra charge.  Save your dollars to purchase Sun Valley real estate at rock bottom prices.
Supplies are limited so act now.  Plus,  if you order today, I will include a policy of title insurance and free set of steak knives.
But that's not all.  Purchase today and you will be able to look back, kick your feet up and chuckle while you say, "Yeah, I bought this in 2011."